Back to staff directory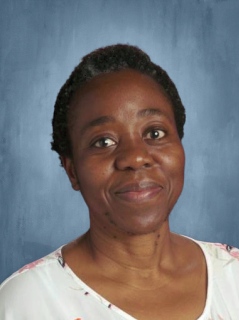 Homeroom 5.5 / 6.5
Key Roles
Bonjour,
My name is Nyota G. Shamvu, I have been teaching G.5, 6, 7 and 8 in French Immersion department at ÉDMS since 2012, after receiving my After Degree Bachelor in Education from Campus Saint Jean/University of Alberta.
I have five children, two in high school Gr.10 and 9, two here at ÉDMS Gr.5 and 7 and a 19 months old girl.
Teaching is my passion because I love to share my experiences and knowledge with youth, listening to them and learning from them, too.
Learning a second language is a treasure not to be missed, because the world is getting smaller and smaller! I'm multilingual.
Please feel free to contact me if you have any questions. Thank you and God bless you